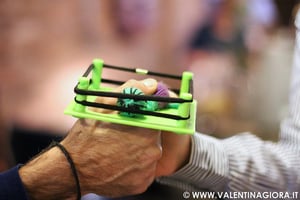 £

35.00 - On Sale
SPRING HAS SPRUNG AND WE'RE HITTING UP KENSEL RISE TO CELEBRATE!
DEAL INCLUDES:
1 kilo pot Shetland Mussels
Skinny frites
Bottle of Prosecco
Waffle, ice cream and choc sauce to share
EXTRAS - Oysters...Wines...Cocktails...Salads...Desserts...Available on the Day.
VENUE: The Shop, 75 Chamberlayne Rd, NW10
NEAREST TUBE - Kensal Rise
ON-THE-DAY £40, ONLINE PRICE £35
CHALLENGE CAPT BOB TO A THUMB WAR TO WIN A MM T-SHIRT!!!
ALL ENQUIRIES TO: info@musselmen.com or call 07920798162
PLEASE SELECT YOUR SITTING TIME BELOW. YOUR TABLE IS ONLY AVAILABLE FOR 2 HOURS SO PLEASE TURN UP ON TIME.
PLEASE PRINT OUT YOUR PAYPAL RECEIPT AS PROOF OF PURCHASE AND BRING ID TO VERIFY YOUR NAME.
PLEASE NOTE THAT YOUR NAME CORRESPOND WITH OUR LIST OF NAMES ON THE DOOR, AND THAT YOUR VOUCHER CAN ONLY BE USED ONCE. PAYPAL RECEIPT MUST BE PRESENTED ON DOOR. ANY RECEIPT WITHOUT A NAME AND VOUCHER NUMBER PRINTED ON IT WILL BE TREATED AS NULL AND VOID. THE MANAGEMENT HAS THE RIGHT TO REFUSE SERVICE TO ANY VOUCHER WITHOUT A CORRESPONDING NAME LISTED AT THE DOOR.